This coming weekend I'll be at
OryCon
, a science fiction/fantasy convention held annually in Portland since 1979. This year it's at the
Red Lion Hotel on Jantzen Beach
. When not at the bar, here's where you can find me (moderator for each session in
bold
):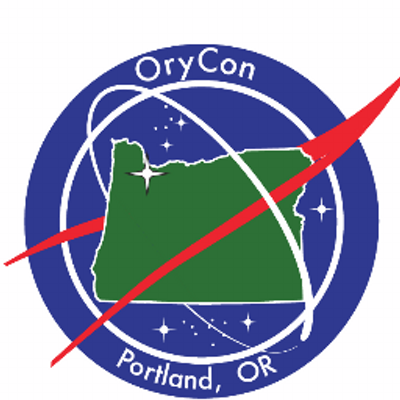 Friday, November 17th
2:00pm-3:00pm
Getting Your First Professional Sale
Thrawn - 252
An author can struggle for months or years before achieving their first success, but even after writing their opus, they can be tripped up by a process which is both entirely new to them and yet critical to their success. This panel describes what an author may experience as they revel in their first success.
Clayton Callahan, Tina Connolly, Curtis C. Chen, Sheila Finch, Annie Bellet
4:00pm-5:00pm
Comics Created Our Modern Mythologies
Wenatchee - 166 Parlor
How comics conquered our art, stories and media.
Lee Moyer, Curtis C. Chen, Benjamin Hsu, Eva L. Elasigue
6:30pm-7:00pm
Endeavour Awards
East Ballroom
The Endeavour Award honors the best SF/F book written by a Pacific Northwest writer. This year's finalists are
Arabella of Mars
by David D. Levine,
Dreams of Distant Shores
by Patricia McKillip,
Eocene Station
by Dave Duncan,
Lovecraft Country
by Matt Ruff, and
Waypoint Kangaroo
by Curtis Chen.
Page Fuller, Jim Fiscus, Curtis C. Chen, Sheila Simonson, David Levine, Sara Mueller,
Patrick Swenson, Brenda Cooper
Saturday, November 18th
10:00am-11:00am
SFWA Regional Business Meeting
Thrawn - 252
The Secretary will give a briefing on the latest in SFWA and the business, as well as answer questions.
Curtis C. Chen, Jim Fiscus
12:00pm-1:00pm
Publishing Ethics
216 Presidential
What should the relationship between publishers and writers look like? Between writers and readers? Both require respect. What does that look like?
Patrick Swenson, Curtis C. Chen, Susan R. Matthews, Ann Gimpel, Doug Odell
3:00pm-4:00pm
Star Trek: Discovery
Lovejoy
Whoo hoo! Another Star Trek series! It's been far too long. What do you think?
John C. Bunnell, Rob Wynne, Marshall Ryan Maresca, Jennifer Willis, Curtis C. Chen
8:00pm-9:00pm
Sci Fi Ask Me Another! (Quiz Show)
216 Presidential
Curtis Chen and Jeff Soesbe present a variety of games involving science fiction and fantasy trivia, puzzles, and wordplay. Audience participation is required, and rewarded! Can you make it to the final Elimination Game? Come have fun while competing for prizes!
Jeff Soesbe, Curtis C. Chen
Sunday, November 19th
1:00pm-2:00pm
Trades versus Weeklies Economics
Wenatchee - 166 Parlor
Comic collections or issues? Why have one when we already have the other?
Robert B McMonigal, Eva L. Elasigue, Jeff Soesbe, Curtis C. Chen
Check out the
full OryCon 39 schedule on SCHED
.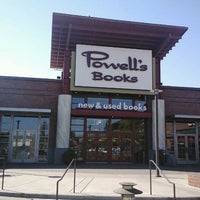 And if you can't make it to the con, I'll also be at
Powell's "Sci-Fi Authorfest" in Beaverton
on Sunday afternoon from 4:00pm to 5:30pm. Come meet 20 different speculative fiction authors, buy our books, and get them signed!
Here endeth the schedule.